26 Random Thoughts Every Women Has On A Bad Date  was originally published on hellobeautiful.com
1. You Know You've Thought All Of These Things While On A Bad Date
2. I Wasted An Outfit On This. I'm Wearing This Again Tomorrow.
3. The Waiter Is Really Cute. Hey Boo.
4. I Wonder How Many Likes I Got On My Latest Instagram Post?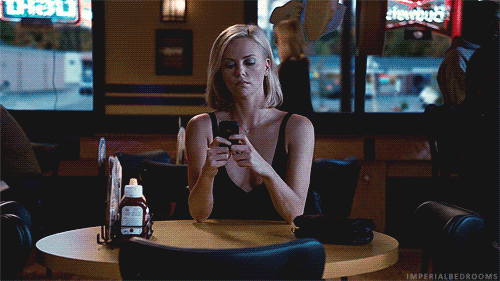 5. I Bet I Could Take Him, You Know, If It Comes To That
6. I'm Going To Be Single Forever.
7. I Luh You Papi…I Luh You Luh You Luh You Papi. Ugh Why Can't I Get This Song Out Of My Head?!
8. If He Touches Me, I Will Kill Him.
9. Maybe I'll Get My BFF To Call Me & Pretend Something Happened…
10. I Hope I Have Some Bacon At Home. I Want Some Bacon Tonight.
11. I Definitely Should Have Gone To The Gym Tonight.
12. Can't Wait To Get Home, Get A Snack & Watch Netflix
13. That's The Last Time I'll Let A Man Be A Man–I'm Choosing The Restaurant Next Time.
14. I Wonder If I Can Get Him To Pay For My Cab?
15. Oh You Hate When Women Smoke Pot, Do You?
16. I Should Call My Mom.