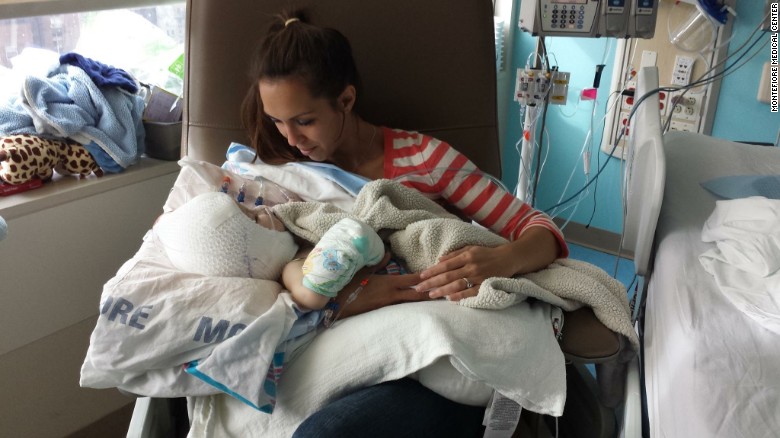 Mom Holds Separated Twin For First Time:
In what can best be described as a bundle of cuteness, Nicole McDonald held her son Jadon alone for the first time in what she calls "one of the most profound moments of my life."
Mom grinned from ear to ear as she cradled the young boy Friday afternoon at a New York hospital, mesmerized by the gaze of his deep brown eyes. The precious moment came shortly after doctors removed Jadon's breathing tube, and it came one week after
the 27-hour surgery
to separate Jadon and his brother Anias, 13-month-old twins who were born conjoined at the head.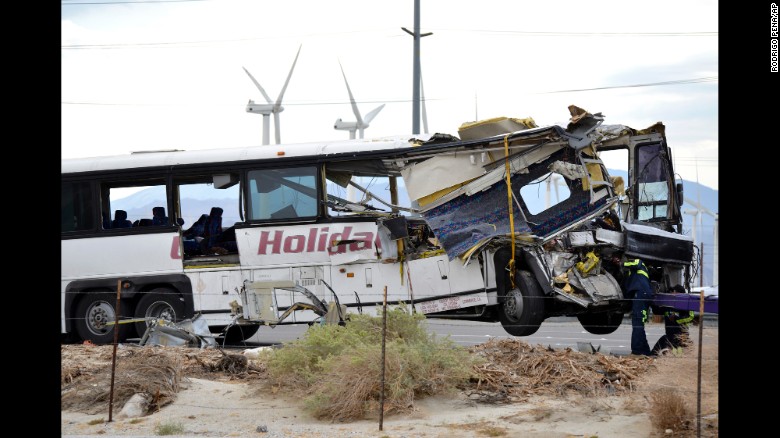 13 People Killed When California Tour Bus Hits Truck:
A tour bus returning from a casino crashed into the rear of a semi-tractor trailer on Sunday near Palm Springs, California, killing 13 people and injuring 31 others, according to state police.
The bus driver was among those killed and the truck driver was injured, California Highway Patrol division Chief Jim Abele said at a press conference. Injuries range from minor to moderate, Abele said.
The 1996 MCI bus, operated by USA Holiday, was returning to Los Angeles from the Red Earth Casino near Salton Sea, according to Abele.
The accident happened at 5:17 a.m. local time on westbound Interstate 10, officials said. The cause was not immediately known.
GETTY IMAGES:
Hillary Clinton has a 12-point lead over Donald Trump and has reached 50% support nationally among likely voters, a new ABC News tracking poll shows.
The poll shows Clinton with 50% support to Trump's 38%, with 5% backing Libertarian Gary Johnson and 2% supporting the Green Party's Jill Stein.
The poll comes on the heels of the third presidential debate, which a post-debate CNN/ORC snap poll showed Clinton won.
The ABC News survey's results show Clinton with a 20-point advantage among women, and a 3-point edge with men — a group that has tilted toward Trump for most of the 2016 race.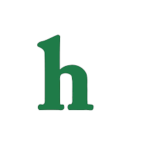 'The Walking Dead' Delivers Blow To Fans In Bloody Premiere:
"The Walking Dead" picked up Sunday where its sixth season cliffhanger left off, in a seventh season premiere episode that crackled with menace thanks to Jeffrey Dean Morgan as the villain Negan. Yet it also revealed, if there were any lingering doubt, that AMC's signature hit has become a gimmicky show under producer Scott M. Gimple, one far less deserving of the massive audience it enjoys.
If the series was for some time underappreciated by, say, Emmy voters– unable, perhaps, to wrap their brains around a zombie drama being this good — it's now over-covered, for obvious commercial reasons, relative to its quality. And while Morgan's addition bodes well for Season 7, the premiere didn't do much to eradicate the bad taste left by the teases and stunts perpetrated during the last stretch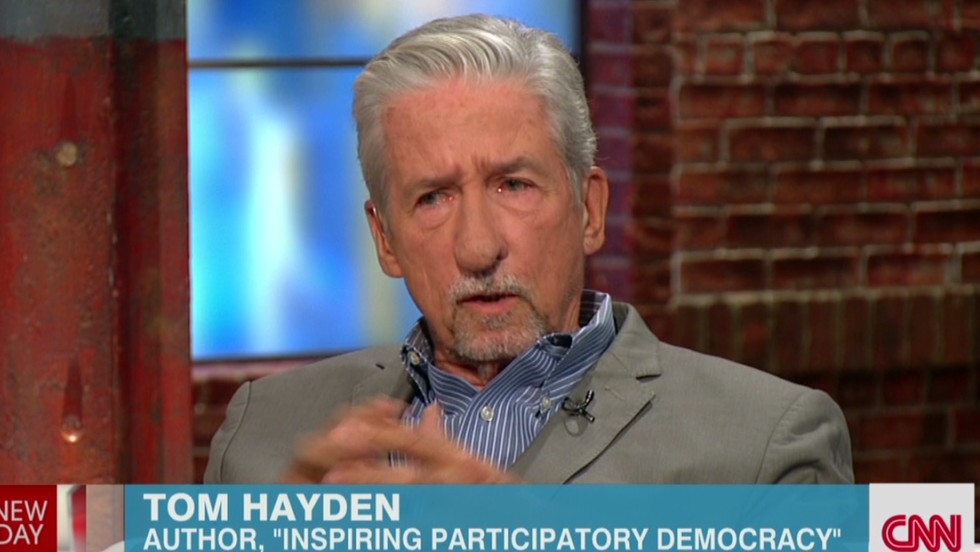 Tom Hayden, Famed Anti-Vietnam War Activist, Dies:
Tom Hayden, a peace activist whose radical views helped spur the 1960s anti-Vietnam War movement, has died.
Barbara Williams, Hayden's wife, told CNN that her husband died Sunday night at UCLA Medical Center, Santa Monica.
Hayden, a longtime activist who served nearly two decades as a California state lawmaker, died from complications related to a stroke he had suffered a year-and-a-half ago, Williams said. He was 76.
"A political giant and dear friend has passed," Los Angeles Mayor Eric Garcetti tweeted. "Tom Hayden fought harder for what he believed than just about anyone I have known."
5 Things To Know For Your New Day — Monday, October 24  was originally published on praisecleveland.com