President Trump:
Donald Trump will become the 45th president of the United States, CNN projects, a historic victory for outsiders that represents a stunning repudiation of Washington's political establishment.
The billionaire real estate magnate and former reality star needed an almost perfect run through the swing states — and he got it, winning Ohio, North Carolina and Florida.
The Republican swept to victory over Hillary Clinton in the ultimate triumph for a campaign that repeatedly shattered the conventions of politics to pull off a remarkable upset. Clinton conceded to Trump in the early hours of Wednesday morning.
Speaking at a victory party in New York, Trump was gracious toward Clinton and called for unity.
"We owe (Clinton) a very major debt of gratitude to her for her service to our country," Trump said. "I say it is time for us to come together as one united people."
He added: "I pledge to every citizen of our land that I will be president for all Americans."
Trump won with 288 electoral votes compared to 215 for Clinton, according to CNN projections.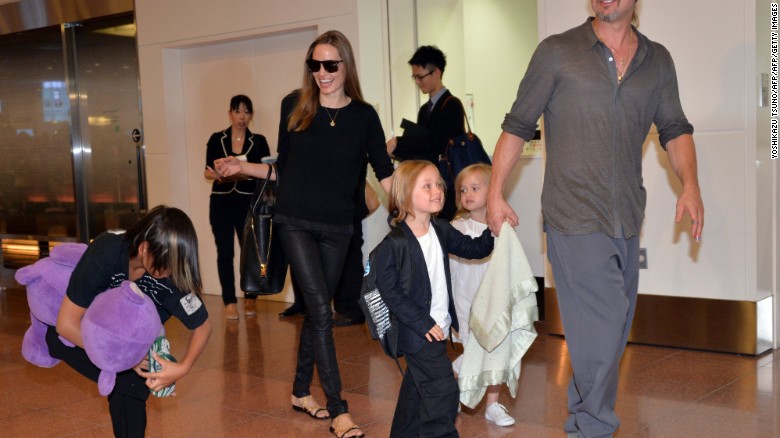 Angelina Jolie And Brad Pitt's Custody Tangle:
Who gets custody of the Pitt-Jolie children?
Jolie's camp argues there is already an agreement in place that allows her to retain custody of Maddox, 15, Pax, 12, Zahara, 11, Shiloh, 10, and twins Knox and Vivienne, 8.
"We can confirm that childcare professionals have encouraged a legal agreement accepted and signed by both sides over a week ago," read a statement from Jolie's camp issued to CNN Monday. "In accordance with this agreement, the six children will stay in their mother's custody, and the children will continue therapeutic visits with their father. This has been determined by childcare professionals to be in the children's best interest."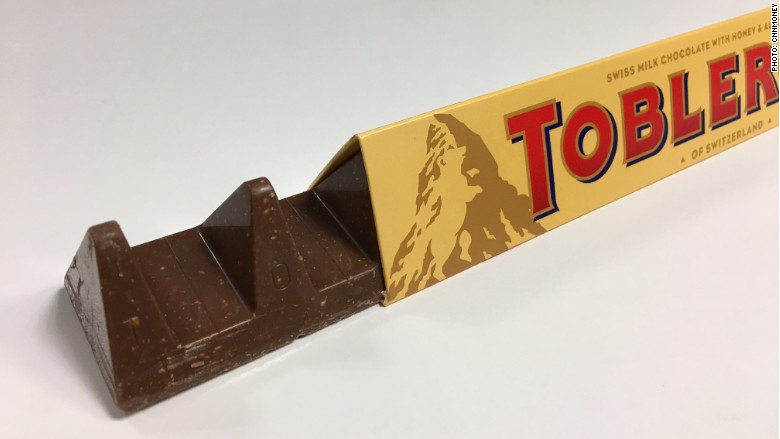 Toblerone Changes Its Iconic Shape And Chocoholics Go Crazy:
Loyal fans of Toblerone reacted with horror on Tuesday after discovering that the distance between the triangular chucks in their favorite chocolate bar had expanded overnight.
Mondelez International (MDLZ), which produces the airport shopping staple, blamed rising ingredient prices for the change. By adding space between the triangles, the company was able to keep the bar's original packaging and length, but reduce the amount of chocolate.
The result is that bars that formerly weighed 170 gram have been slashed to 150 grams. Forty grams have been carved out of bars that used to contain 400 grams. The price remains the same, but customers are getting roughly 10% less chocolate.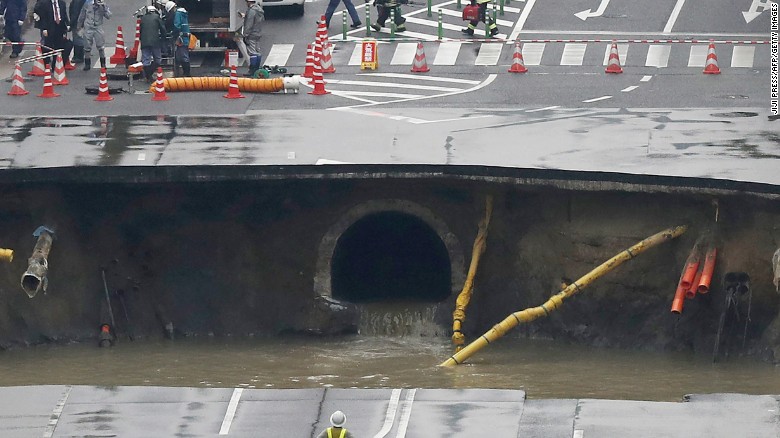 Gigantic Sinkhole Swallows Intersection In Japanese City:
A gigantic sinkhole has opened in the southwestern Japanese city of Fukuoka, swallowing huge sections of road near underground work to extend a subway tunnel.
A 7-to 8-meter-wide hole was first reported early Tuesday, according to Motohisa Oda, a crisis management officer from the city of Fukuoka.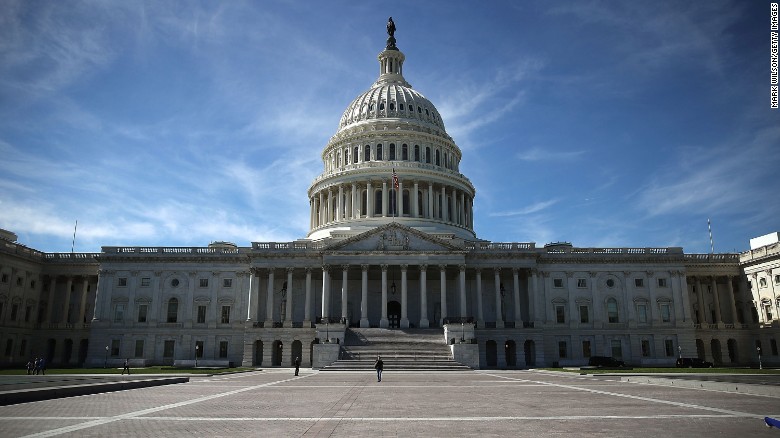 Republicans Keep Control of Congress:
Republicans pulled off a political stunner Tuesday night — running the table down-ballot and keeping control of the House and Senate, CNN projects.
In a year when the GOP was almost entirely on defense, the party's incumbents — many outspent and hobbled by struggling campaigns — managed to survive a political landscape that long appeared all but certain to cost them the Senate.
Democrats believed they had the perfect mix: Near-locks in blue Illinois and Wisconsin. Top-grade recruits in red states Indiana and Missouri to get them close. And Donald Trump would drag down Republican incumbents in the battlegrounds of Pennsylvania, New Hampshire and North Carolina.
CLICK HERE to read story
source: CNN.com
5 Things To Know For Your New Day — Wednesday, November 9  was originally published on praisecleveland.com