Supreme Court, Like The Country, Struggles With Race:
Race has divided the Roberts court like nearly no other issue.
The justices have wrangled over how openly to talk about their differences. And now, as a new session begins, the court is delving into a set of racially charged cases in the explosive context of the criminal justice system.
The disputes evoke some of the hostile rhetoric of the presidential campaign and real conflicts seen on urban streets: Slurs against Mexican-Americans. Testimony that black defendants are more dangerous than whites. A claim that police used racial epithets during an arrest then fabricated evidence.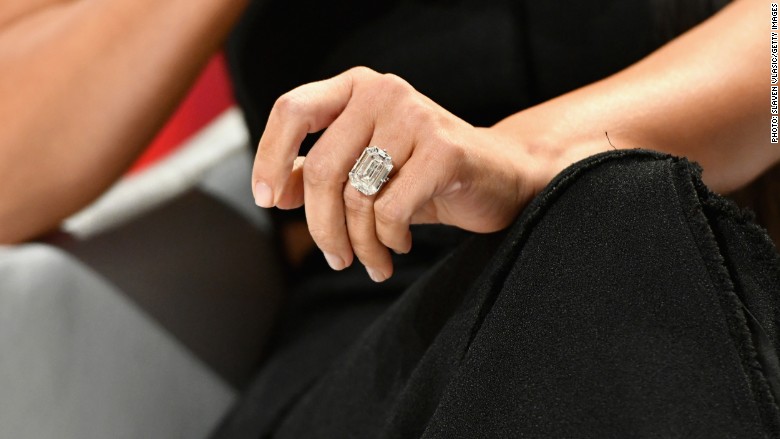 Kim Kardashian Robbery: How Do You Sell $10 Million In Stolen Jewelry?:
The $4.5 million rock stolen by five men who robbed the reality TV star at gunpoint on Monday is likely to be broken into smaller stones and sold. Its band could be melted down.
French prosecutors said the thieves who broke into the Paris apartment where Kardashian West was staying walked away with jewelry worth an estimated $10 million, including a ring valued at $4.5 million.
It's not yet clear exactly which pieces of jewelry were stolen, or whether they are insured. In addition to Kardashian West's original engagement ring from Kanye West in 2013, he reportedly gave her a second ring last month with a huge stone.
The robbers, however, are not yet in the clear. They now have to figure out how to sell the stolen goods on the open market — and that is likely to be tricky.
Nate Parker Addresses Rape Case In Emotional '60 Minutes' Interview:
Director Nate Parker wants people's focus back on his film "Birth Of A Nation" and not on his 1999 sexual assault case.
"I think that Nat Turner, as a hero, what he did in history, is bigger than me," Parker told Anderson Cooper during an emotional interview on "60 Minutes" Sunday night. "I think it's bigger than all of us."
This was Parker's first televised interview in which he addressed the alleged assault that has overshadowed the upcoming release of his Fox Searchlight film. Parker and his Penn State roommate, Jean Celestin, were charged with raping a fellow student. Parker was acquitted and his roommate was convicted but the verdict was eventually overturned.
"I don't feel guilty," Parker said when Cooper asked if he felt he did something "morally" wrong. "As a Christian man, just being in that situation, yeah sure. I am 36 years old right now. My faith is very important to me so looking back through that lens I definitely feel it's not the lens I had when I was 19 years old."
Hurricane Matthew: Haiti Braces For Deadly Storm:
Haiti braced for a brutal beating early Tuesday as Hurricane Matthew slowly closed in on the Caribbean nation.
The storm packing 145-mph winds had already killed at least three people, caused cruise ships to change course and prompted the governors of Florida and North Carolina to declare states of emergency.
Post-Debate, Clinton Takes The Lead:
Hillary Clinton emerges from the first presidential debate with a five-point lead over Donald Trump in the race for the presidency, having narrowed the enthusiasm gap between her supporters and Trump's, and holding broad advantages over the Republican nominee as the candidate with the right temperament and preparation for the job, according to a new CNN/ORC poll.
The survey finds Clinton topping Trump 47% to 42% among likely voters with Libertarian nominee Gary Johnson at 7% and Green Party nominee Jill Stein at 2%.
CLICK HERE to read story
source: CNN.com
5 Things To Know For Your New Day — Tuesday, October 4  was originally published on praisecleveland.com