Ivanka Trump Joins Dad To Pitch Child Care Policy:
Donald Trump on Tuesday unveiled a set of policy proposals aimed at making child care more affordable, during a speech in suburban Pennsylvania.
Trump, flanked by his daughter Ivanka Trump, a working mother who helped craft the policies, said he would seek to make child care expenses tax deductible for families earning less than $500,000 and called for establishing tax-free accounts to be used for child care and child enrichment activities.
He also called for guaranteeing six weeks' maternity leave by extending unemployment insurance benefits to working mothers whose employers do not offer paid maternity leave.
Obama: 'I Really, Really, Really Want To Elect Hillary Clinton':
A jovial President Barack Obama lit into Donald Trump Tuesday, using his first solo campaign appearance to openly question the nominee's fitness for the presidency.
Obama didn't directly address Hillary Clinton's bout with pneumonia, which has kept her housebound as the campaign enters its final stretch. But he did issue a warning for anyone who's questioning the Democratic candidate's ability to perform the job.
"You want to debate who's more fit to be president? One candidate has traveled to more countries than any other secretary of state has. Has more qualifications than any candidate in history. And the other who isn't fit in any way shape or form to represent this country abroad or to be its commander in chief," Obama said at roaring campaign rally in Philadelphia.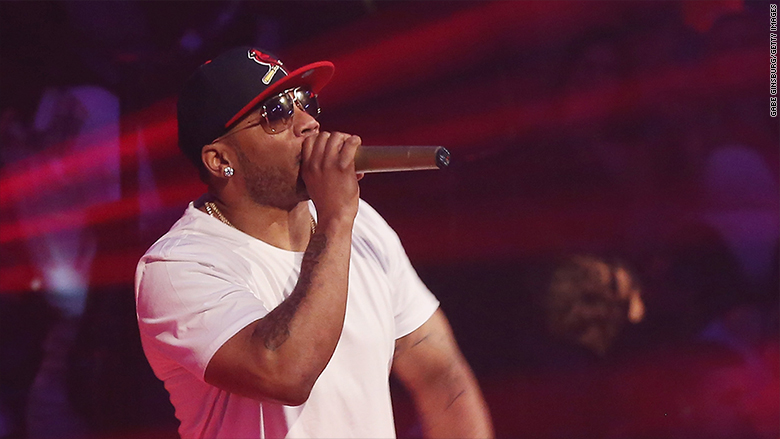 Fans Stream Nelly To Help Him Pay Off $2.4 Million Debt:
It's reportedly getting "Hot in Herre" for Nelly, at least financially, and fans want to help.
Here's the "Dilemma:" In the wake of reports that the rapper is facing a $2.4 million tax lien, folks are streaming his music and offering tributes to him as part of the effort to #SaveNelly.
#HotInHerreStreamingParty has also become a thing on Twitter.
According to Spin, streaming giant Spotify pays artists somewhere between $0.006 and $0.0084 per stream. So that means fans would have to stream his music about 402 million times to help him out if his royalties are on the low end of that spectrum. If he gets paid the maximum per stream then fans only need to stream Nelly about 287 million times.
That's a lot of "Country Grammar."
Strongest Super Typhoon Of The Year Barrels Toward China, Taiwan:
Hundreds of people have been evacuated in southern Taiwan and China has issued a red alert as the region braces for the impact of the strongest storm of the year.
Super Typhoon Meranti is barreling down on Taiwan, bringing wind speeds of up to 230 miles per hour (370 kph), faster than a Formula One race car, and torrential rains.
Schools and offices across the south of the island have
closed
and dozens of flights have been canceled,
according
to the official China News Agency.
Monica And Brandy Beefing? What Year Is It?:
We still have yet to figure out who the boy belongs to and now Brandy and Monica appear to be arguing again.
Here's how it all went down: The pair recorded what is easily one of the best duets of the 1990s, "The Boy Is Mine," which won a Grammy for best R & B performance by a duo or group in 1999.
They portray rivals in both the song and the accompanying video, but were real-life friends (as far as we know).
CLICK HERE to read story
source: CNN.com
5 Things To Know For Your New Day — Wednesday, September 14  was originally published on praisecleveland.com